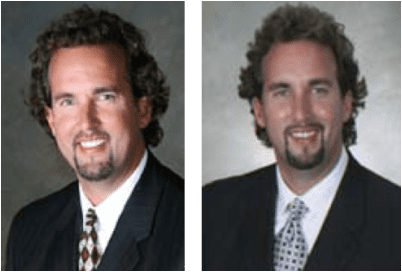 Ronald Ragon Realty is owned and operated by identical twin brothers, Ronald and Ragon Clements. After graduating from Arkansas Tech University in 1990, Ronald and Ragon joined their father in the family business of home building. Since then, they have watched Ronald Ragon Realty grow to become one of the largest building companies in the state of Arkansas. 
Ronald Ragon Realty takes pride in offering customer-oriented homebuilding services.  We build affordable, luxury homes utilizing the highest quality local materials available including, Trane and Ruudd heating and air units, custom-built windows by Harry G. Barr, hand-crafted hardwood cabinets, and more. Each of our projects is customizable and unique to the home owner. Ronald Ragon Realty's success has come from servicing our customers from start to finish, beginning by finding the best financing opportunities in the market and resulting in the highest quality home. Upon completion of your newly built home, Clements Homes Inc. provides a full, One-Year Builder's Standard New Construction Warranty on your new home.
Accomplishments through the Years
In 1995, Ronald and Ragon Realty received the Gold Award from the Homebuilder's Association and was inducted into the Million Dollar Circle.
In 1996, our construction company was recognized by Arkansas State Legislators as the largest residential home builder in the State. In addition, the National Association of Home Builders recognized our construction company for selling 9.4 million dollars worth of new homes that year.
In 2003, Ronald Ragon Realty received the "Governor's Affordable Housing Outstanding Achievement Award." A state award recognizing an organization for its outstanding efforts and unique development of affordable homes and neighborhoods.
In 2004, 2006, 2007, and 2008, Crawford and Sebastian County Community Development Center awarded Ronald Ragon Realty the "Affordable Home Builder of the Year." An award recognizing the dedication of Ronald Ragon Realty to build beautiful homes with outstanding service to our buyers in the River Valley area.
VA – Certified Builder ID #1853
Professional Associations
Northwest Arkansas Multi-list
Fort Smith Board of Realtors
National Realtors Association
Fort Smith Homebuilders Association
Credentials
Commercial Builder License
Residential Builder License
Certified Public Accountants
Real Estate Broker License
Multi-Million Dollar Life Members